Press a Topic Below to See More!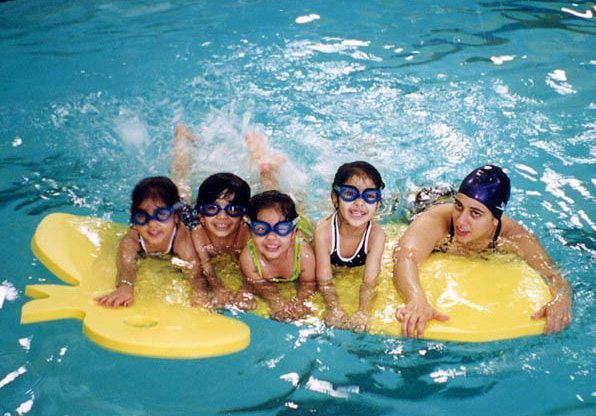 Three important components. Programs which:
1. Enable a child to obtain swimming skills at the earliest possible age at which they are able to acquire and apply them. At Aquaventures, we begin this process with children as young as 6 months, but we also specialize in successfully teaching swimmers of all ages and abilities (infant to adults).
2. Train children in safety behaviours even before they are skilled swimmers. This training is needed especially during the months and years prior to being consistently able to use skill and judgement to swim to safety.
3. Educate adult family members and caregivers on drowning prevention strategies that they can immediately apply to help safeguard young children.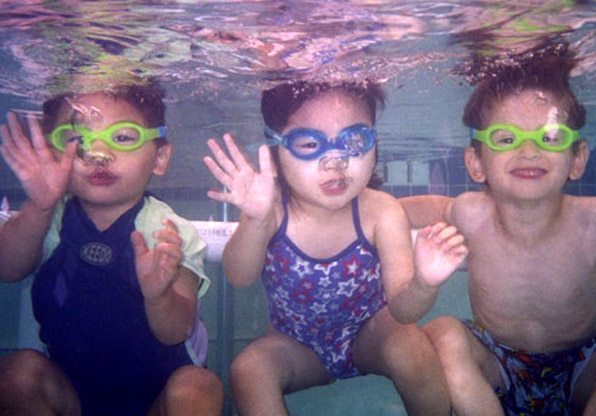 • Award Winning Curriculum
• Unique Teaching Techniques
• Tropical Warm Water
• Small Class Size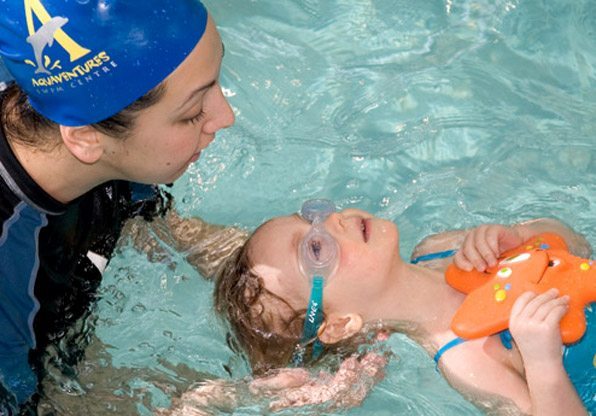 The heart of our swim school is a dynamic teaching staff chosen for their child friendly personalities and for their love of teaching children to swim.
Each Aquaventures instructor is carefully selected for their maturity and compassion for children. Each profesionally certified instructor apprentices under a senior staff member. They must study and demonstrate our individual and long term lesson plans.